WHITE ACRES 2016 : MY ESSENTIAL TIPS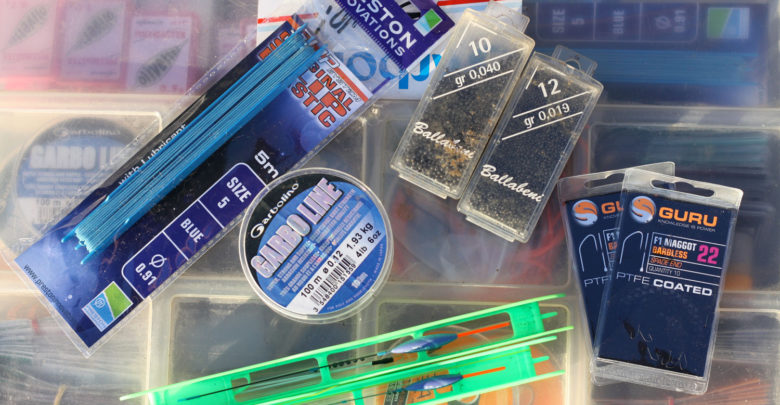 Version française
Although I posted on Facebook the result of each day, I would like to share a few about my White Acres essentials. Even if freezing cold nights and mornings kept the fishing though, we had rather nice days with sun and mild temperatures. Fish were still there, but we had to adapt our strategy to find and catch them. I tied lot of rigs before, collected information, but this second Winter Festival revealed the quality of piece of gear, groundbait…For some I'm using all year long, it was not a surprise, but for others I was using for the first time, I was really impressed. Nothing's better than live test!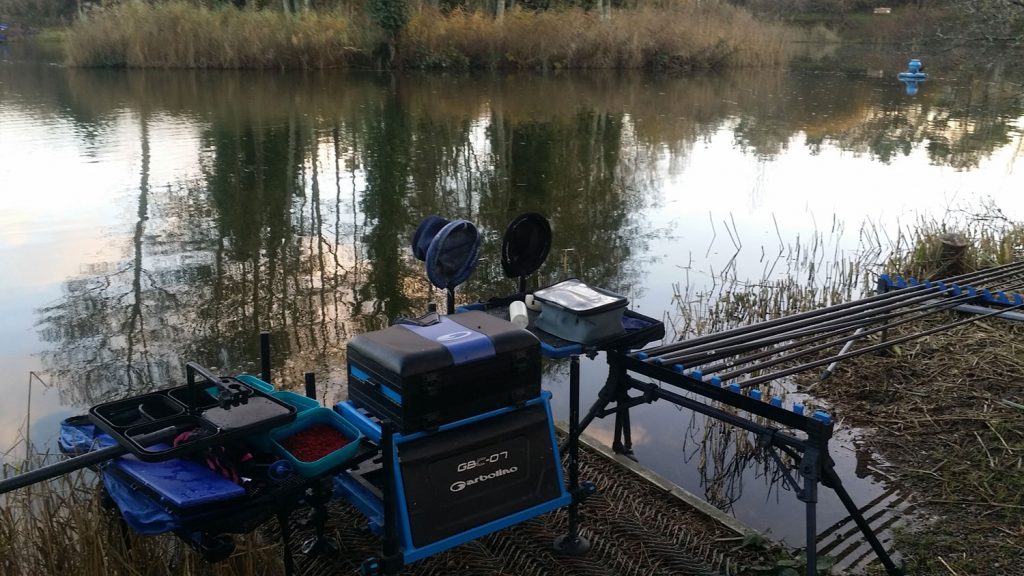 1/ RIGS
Line :
I use Garboline for both main line and hooklength. I trust in it and 0.12 was the reference for all my rigs. It is a nice compromise between strength and thiness. Average size of the fish is from 1oz to 3lbs and versatility is all I needed. Hooklength were tied in 0.8 and 0.9, it's incredible the size of the carp you are able to catch in that cold water… But proofs how solid line is too.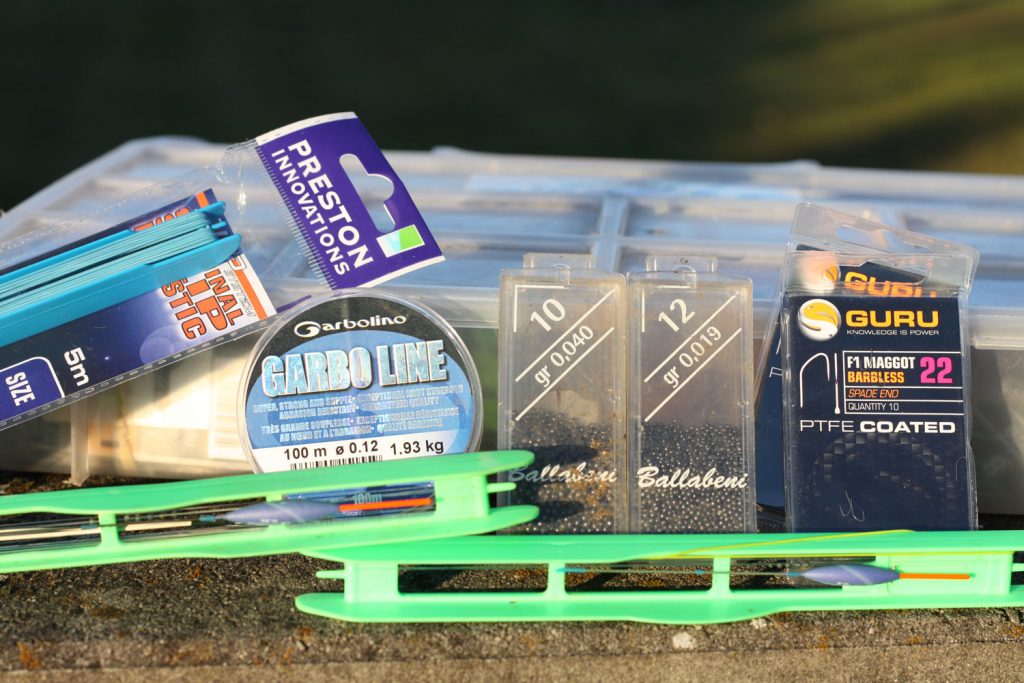 Shots :
I appreciate hard shots because they do not deform when pinched on the line and they always slide easily without hurting. Hard shots are perfectly centered. I found with the Ballabeni, perfect shots, even in the tiny sizes that allowed me to perfectly balance all my floats.
Floats :
Stability and sensibility were required, but also a thick bristle, because of the very hard visibility. I used Garbolino DC25 (wire stern) for my long pole fishing and DC12H (Carbon stern) for the short one from 0.1 to 0.2. They give a perfect slow down presentation to the bait.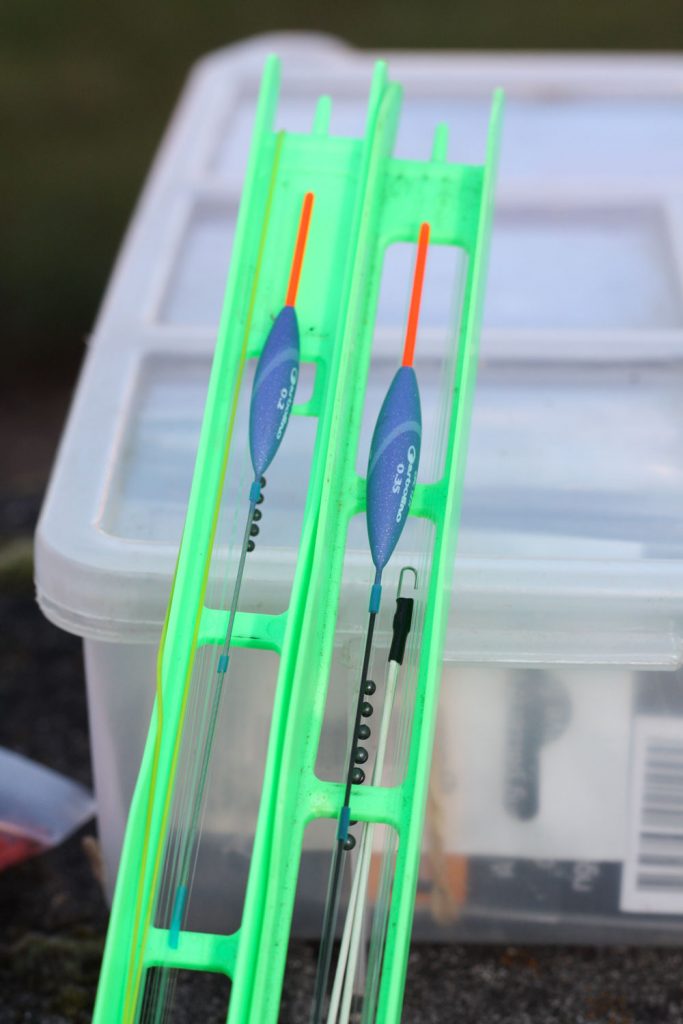 Hooks :
I used Kamasan B911 F1 in the good areas and where perch were sitting, which was quite rare I must admit. Most of the time, and that was the really enjoyable surprise of the week, I used Guru F1 Maggot hook size 20 and even 22. I already tested it on carp (Test des hameçons Guru F1) but never on silvers. They are thin, solid and really, really sharp hooks. The bait of the week was a single or a double dead fluoro pincky. The consistence is nearly the same as the bloodworm I use in France and it was so easy to put them on that I cannot wait to try them here. I hooked several better fish, carassio and F1S and the hooks never suffered or let me go.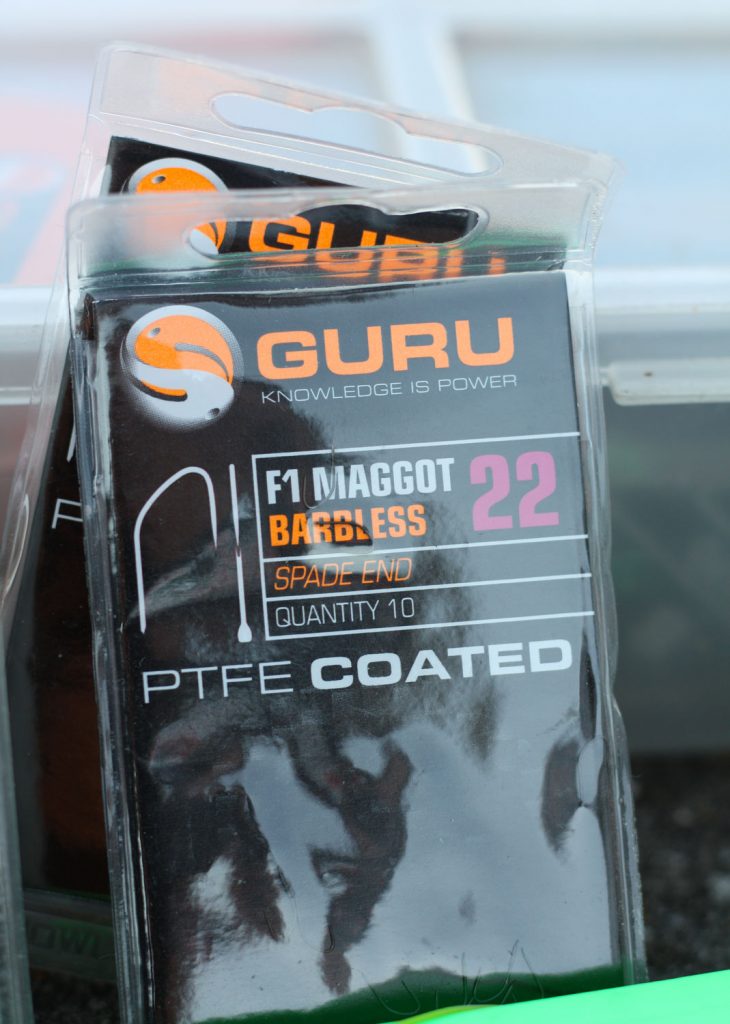 Elastics :
All my elastics were placed in a top 2. Softness was needed for smaller fish and a bit of reserve for bigger ones. I'm mad of small hollows, but during the colder months, I think they stick in my tip and then prefer the solid ones. I use Original Slip Elastic from Preston Innovations till years. N°4 for short and shallow fishing, N°5 for all deck fishing and some N°6 were prepared for the deeper lakes where big F1S and some bream are in. All were tied on connecteurs Dacron Drennan.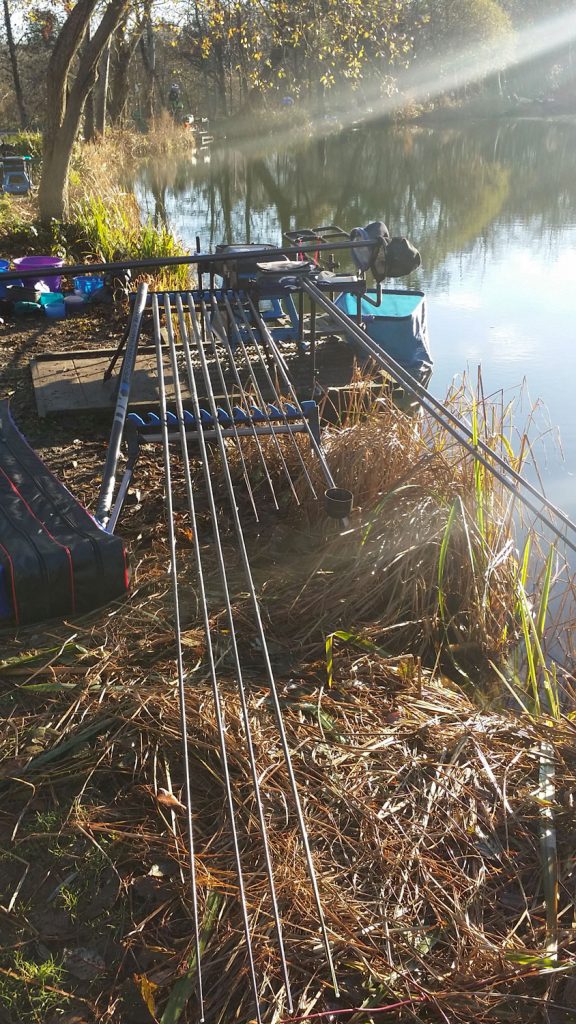 2/ GROUNDBAIT
Even if pellets are banned for the Festival, groundbait could and must contain fishmeal. I build a sweet fishmeal groundbait to suit to silverfish and also F1S and carassio. Regarding to the water which was gin clear in some areas, I preferred a dark mix. It was made of 50% of Bait-Tech Pro Natural and I had the chance to use the New Special G Black which will join the range in 2017, so the second half was made of this. It is a very versatile mix. I could give it the consistency I would. Rather dry at the start and really feezing as a Jacuzzi and more wet when I added chopped worms to target the better fish. Definitely a good mix for the colder months.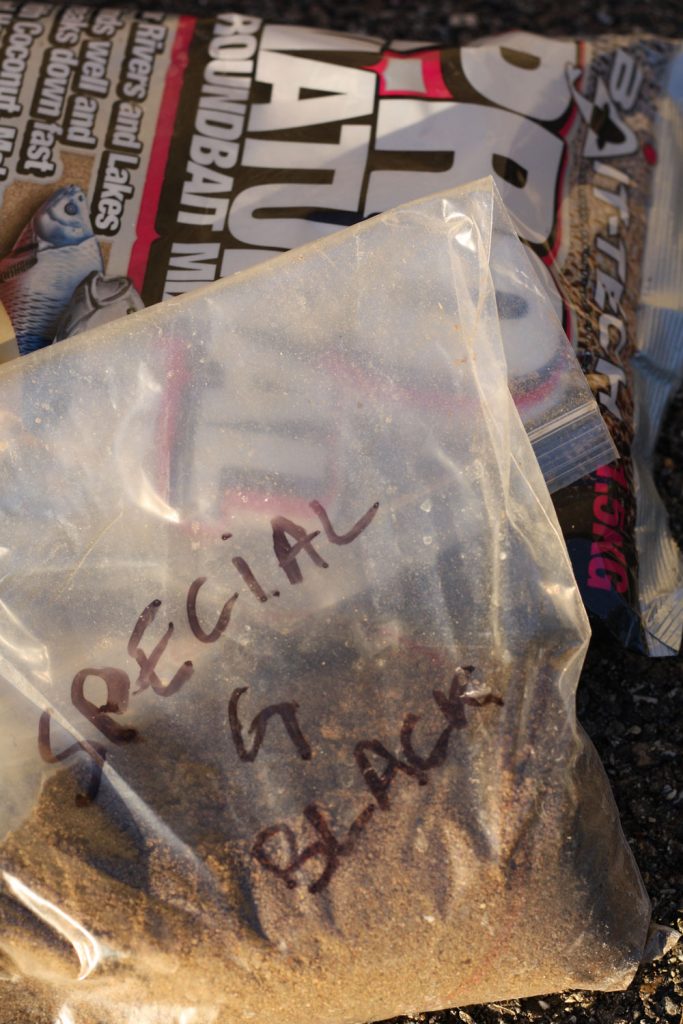 3/ Cupping and cup
Balling in as we use to do it in France is forbidden. I only use the cup from the start to the end. To attract the fish and catch those who were already in the swim, the best was to start very negatively. So just a small tangerine size ball was put in at the start on each swim. The most important during the fishing was to feed when the fish arrived but with very tiny balls. In that way, I used Garbolino Micro Pole Pots, which I cut myself a bit more on the top to make them lighter. Even at 14 and 16 mt, I couldn't feel them on the tip of my pole. The best was to squeeze a tiny ball of groundbait in it, put it in the water and immediately put the rig in. This was deadly for the skimmers !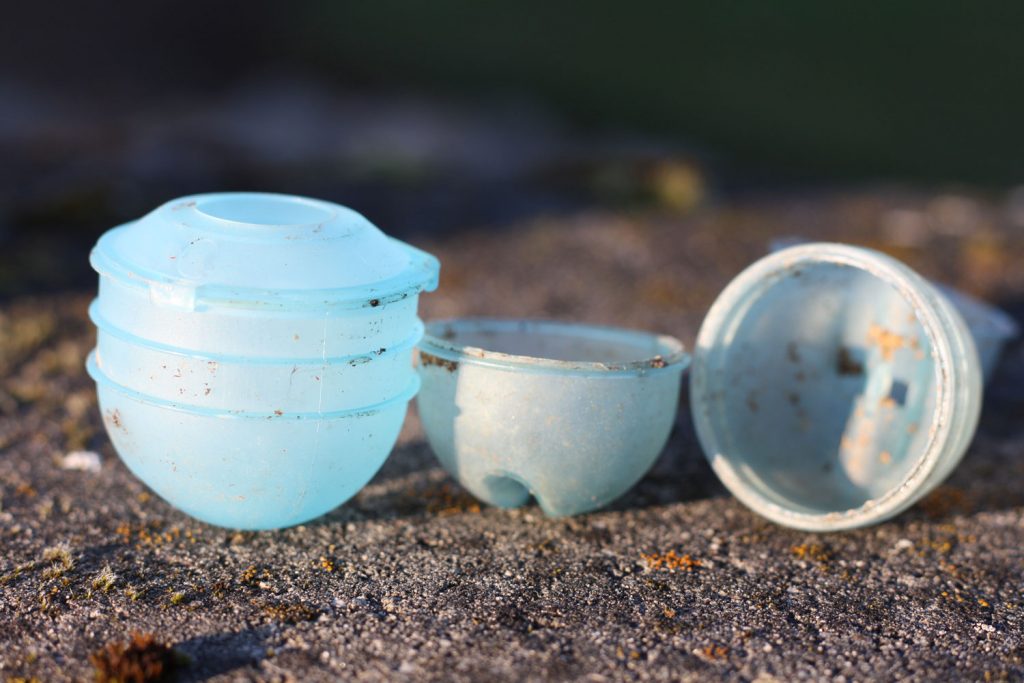 4/ Live Baits
Joker and bloodworms are banned too but all other baits are free. I had red maggots, worms, pinckies and casters. Fishing is different on every lake, but with those options I was able to cover everything. Corn and luncheon meat should not be forgotten as they could bring some carassio or barbells in good areas. Welsh international, Lee Edwards, provided quality baits. Far much better than the maggots I could find in France for example. I turned the maggots into casters every day which gave me the freshness I was looking for. Casters played a major role in the shallow fishing such as the fluoro dead pinckies when fishing on the deck. Hybrids and proper roach loved the brightness of my caramel casters and skimmers preferred a double fluoro dead pinckies bunch !
Good in the warm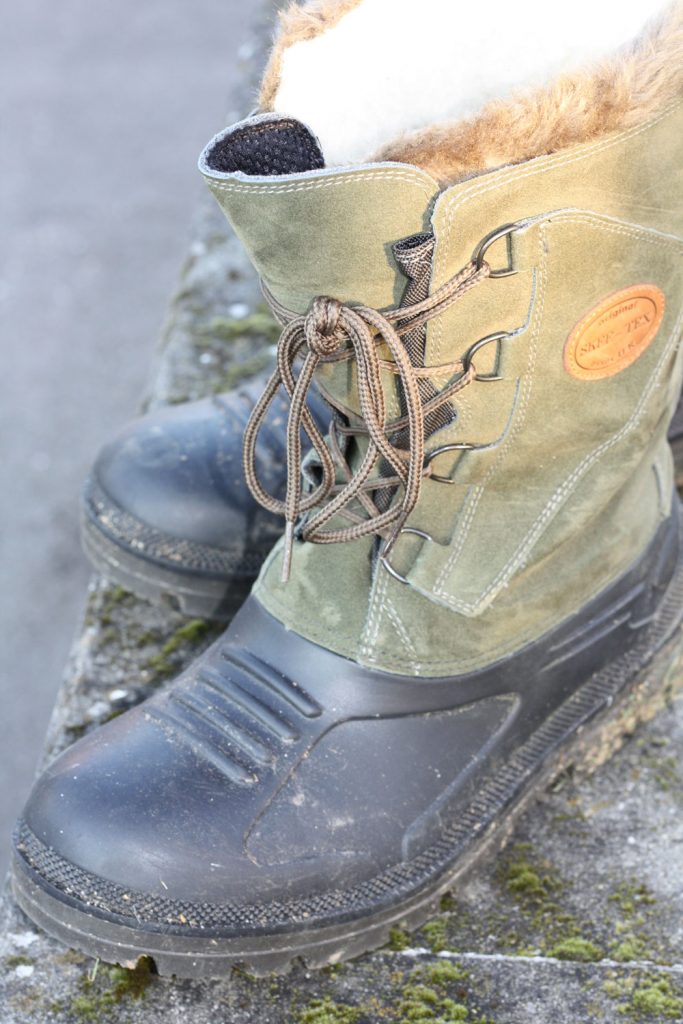 Fishing in good conditions is as important as using the best gear. A good pair of boots is essential to keep your foot safe when walking long ways, dry and warm when staying on the bank during hours. Skee-Tex boots are just perfect for all of that ! I bought a pair of during my stay, and say that I was happy with is not enough. Have a look to their range, sure you will find what you need.